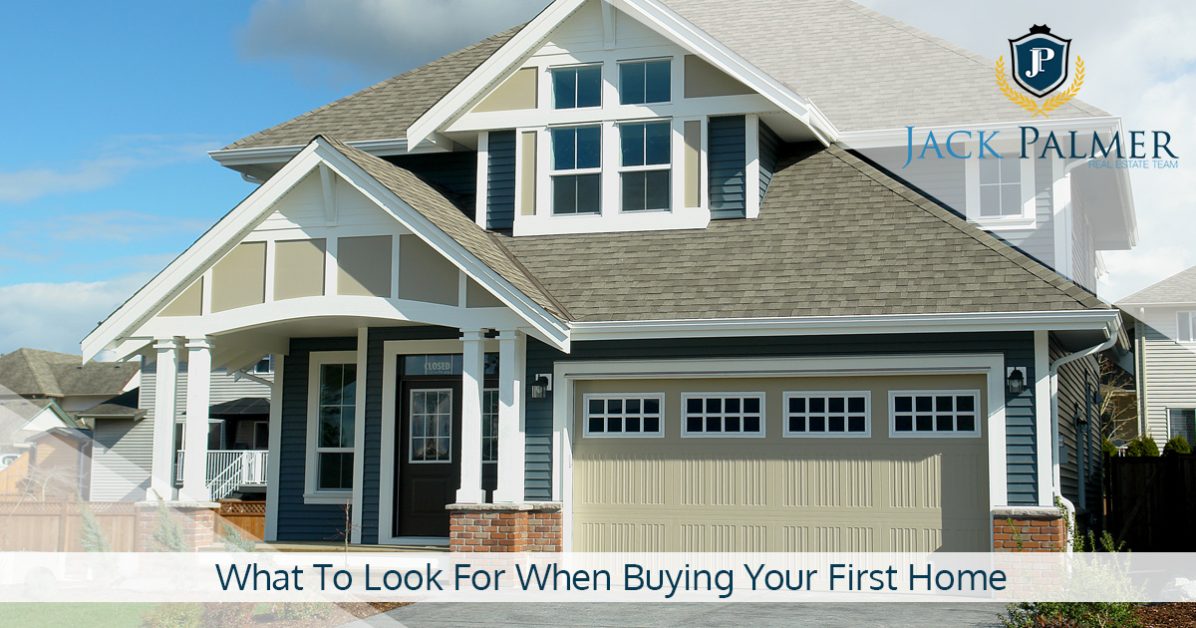 When searching for your dream home, it can sometimes be difficult to spot red flags, especially if you have never purchased a home before. Whether you fall victim to subjectivity, or lack the experience and knowledge necessary to find inconsistencies in a home, there are many areas of a house worth thoroughly inspecting before moving forward with the closing process. In today's article, we will be taking a closer look at some of the most vital areas of a home that should be inspected, so that you can be confident that you are making a wise purchase that will last for years to come.
At Jack Palmer Homes, our longstanding presence within the South Bay community has allowed us to gain a deeper understanding of the area's market values, the surrounding amenities, and the best neighborhoods in Manhattan Beach for purchasing a home. With more than 17 years of experience in the real estate industry, we know that we can help you find your dream home with ease at a price that you will surely love. To learn more about some of the top red flags to be aware of when purchasing a home, continue reading below.
Roof Condition
Though many are quick to search high and low in a home's interior for faults, many fail to inspect the home's roof. Roofing poses a significant expense, especially if there are major leaks or substantial damage that must be repaired. In fact, replacing a roof can cost nearly $10,000, depending on the severity of the roof's current condition. Failing to properly inspect a home's roof could lead you to have to pay out-of-pocket for costly repairs, which could be burdensome when taking on a mortgage for the first time. For this reason, you should consider hiring a roofing professional who will know exactly what type of damage should be cause for concern.
Water Heater Damage
If you notice that a home's water heater is discolored or beginning to show signs of rusting, chances are that the water heater in question is already compromised. Worse yet, if you notice that the water heater's pilot light is beginning to flicker on and off, you may have to start replacing internal components immediately to ensure that the water heater is restored back to its fully functional state. Brand new water heaters can cost anywhere from $900 to $3,000, so it is important to take a close look at a home's water heating system before considering your purchasing options.
Electrical Wiring

One of the most difficult components of a house to inspect thoroughly is electrical wiring. Since many first-time home buyers are not electricians, it can be incredibly difficult to test for any faulty wiring or structural integrity. Wire insulation, proper grounding, and secured connections are just a few of the things that you should be looking for in a home's wiring. However, if you don't feel comfortable inspecting a home's electrical wiring, it is always best to hire a trained professional who will be able to complete their inspection with ease.
Mold is not only incredibly costly to remove from a home, it can also pose serious health concerns, ranging from respiratory illness to cognitive damage. Depending on the climate you live in, hiring an inspector can save you a lifetime of worry, as they will be able to spot any noticeable damage that mold can cause to a home's inner workings. Failing to notice signs of mold could lead you to spend anywhere from $500 to $6,000 on mold remediation services.
These are just a few of the many ways that you can give yourself the peace of mind that you deserve when it comes time to purchase your own home. However, if you feel that you might miss crucial details while inspecting your next potential home, consider hiring a home inspector instead who can save you a significant amount of time and money.
If you are considering buying or selling your home in Manhattan Beach, get in touch with South Bay's top team of real estate agents today at Jack Palmer Homes. We possess a deep understanding of the South Bay region, and continue to help both families and individuals alike find a home that exceeds their list of needs. Contact us today to get started!