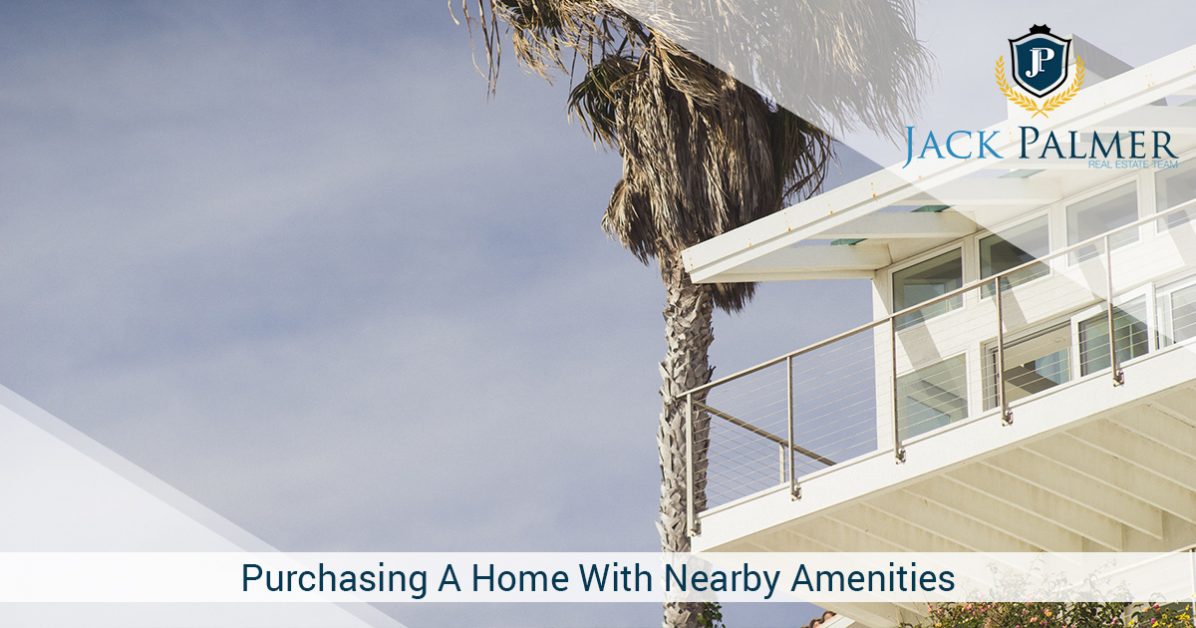 As a first-time homebuyer, you may find it difficult to locate a property that checks every box on your list of needs. From location and square footage to amenities surrounding the home in question, there are a number of variables to keep in mind when looking for your new spot to call home. However, if you are unsure of what to look for when purchasing a home, you may not be aware of what kind of amenities are most coveted by homebuyers. That's why, in today's article, we will be taking a look at a few of the countless amenities that you should ask about when touring a home for sale.
At Jack Palmer Homes, we are South Bay's top real estate office that helps prospective homebuyers find a home that they will truly love. With property listings in Manhattan Beach and the surrounding areas of California, we offer a diverse portfolio of properties that are sure to entice both families and individuals alike. If you are thinking about purchasing a new or used home, but aren't sure which amenities you should consider when doing so, learn more by reading on the subject below!
Schools
Many first-time homebuyers make the mistake of purchasing a home without first thinking about their future. For example, if you plan on starting a family in the near future, you most likely want to be near a school that is known for its excellent academics and teaching staff. This will set your child up for success when it comes time for them to attend school, and will also provide you with the peace of mind you require in knowing that your child is receiving a high-quality education.
Crime Statistics
One of the first questions you should consider asking when touring a home is how safe the surrounding neighborhoods are. Although crime is almost certainly unavoidable, there are many steps that you can take to ensure that you are located in an area with the lowest crime rates possible. From car break-ins and burglary to theft and violence, there are countless reasons why it makes sense to spend a little extra knowing that you can rest easy in a safe neighborhood.
Transportation
If you rely on public transit to take you to and from work, you will most likely want to find a property that is close to public transportation areas. For this reason, when touring a home for sale, it is always a good idea to ask about nearby bus stops. Having public transportation near your home can significantly cut down on commuting time, which can ultimately reduce your stress.
Restaurants
Nothing is quite as relaxing as a night on the town with your significant other. Whether you plan on experiencing the culinary expertise of gourmet chefs or you simply want to grab a drink at an upscale bar, knowing where the best restaurants are in your area can make a dull night incredibly exciting. Luckily, Manhattan Beach is filled with some of the best food in all of California, thanks to top-rated chefs and the freshest cuisine served up daily.
Healthcare
If you were to experience extreme illness or injury, you want to be sure that you are located near the top healthcare facilities with the latest technology that can provide an expert level of care to their patients. Having a home near a hospital can help increase your home's value for a number of reasons. Not only do some individuals value being near a hospital, the new addition of a healthcare facility can also increase housing demands surrounding the location in question. For this reason, having a home in close proximity to a healthcare facility can make your home's value increase naturally.
These are just some of the countless amenities worth keeping in mind while searching for your next new or used home. If you are searching for the top real estate office in Manhattan Beach and the surrounding areas of South Bay, don't hesitate to contact the professionals at Jack Palmer Homes. We have countless years of experience in buying and selling homes, and we can't wait to help you find the home of your dreams. Call us today or complete our contact form located on our website to get started!