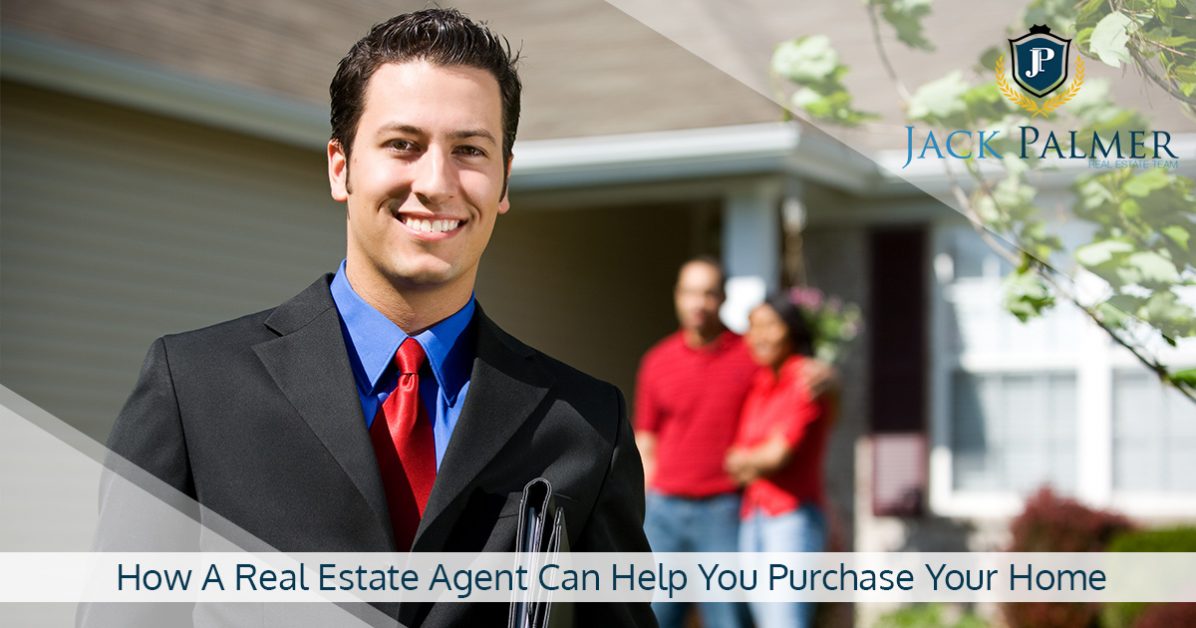 If you have started searching for your dream home, you have probably realized rather quickly just how difficult it can be to find a home that checks every box on your list of needs. Without knowing the area you are thinking of purchasing a home in, you may not know which neighborhood or price point is right for you, causing a never-ending headache and undue stress on your behalf. Fortunately, qualified real estate agents are skilled in helping individuals every step of the way when purchasing or selling a home. That's why, in today's article, we will discuss why first-time home buyers should consider using a real estate agent when searching for the home of their dreams.
If you are searching for the leading real estate agents in South Bay, get in touch with Manhattan Beach's premier real estate company, Jack Palmer Homes. With more than 17 years of expertise in buying and selling homes, Jack Palmer Homes has the industry knowledge necessary to help individuals find their next home at a price that they will love. Learn more about how a real estate agent can help you by reading more on the subject below.
Market Values
Property value is one of the most important aspects that individuals consider when buying a home. However, without the proper knowledge of property values around your desired location, you may not know if you are purchasing your home for a bargain or overpaying for an underwhelming home. Real estate agents work in their community daily while having their thumb on the pulse of current market values in the surrounding areas. This allows real estate agents to provide potential buyers with a list of properties that address their wants and needs while also helping buyers save a considerable amount of money at every turn.
Location Knowledge
Location is arguably the greatest determining factor when buyers are searching for their dream home. Since real estate agents have spent years studying the housing markets in their area, there is no one more capable of helping you find a home that offers all of the amenities you are searching for in a conveniently located area. Many buyers make the mistake of finding a home by themselves without first researching where the home is located. Failing to do so could lead you to purchase a home in an unsafe neighborhood, or an area that lacks the convenience you might seek for shopping or commuting to work.
Location is especially important for those who already have a family, or plan on having a family in the future. Not only is neighborhood safety a major concern, but there are many additional factors such as nearby schools and parks that can add value to a future homeowner's purchase. This is one of the many reasons why seeking help from a qualified real estate agent can save you time and money.
Assisting With Paperwork
When purchasing real estate, the paperwork involved with closing a deal can be lengthy and intricate. If you are unsure of exactly what it is that you are signing, you may end up agreeing to something that you had not planned to. Real estate agents are highly skilled in assisting buyers with negotiating contracts and closing on their new home, and can help alleviate any stress that you may be experiencing when it comes time to provide your signature.
Negotiating Prices
If you are looking to purchase a home at the best possible price point, real estate agents are seasoned veterans in negotiating final prices, closing costs, and much more. A real estate agent frequently works with other agents when buying or selling homes, and will have a deeper understanding of how other real estate agents negotiate. Failing to negotiate real estate prices could lead you to pay far more for a home, when you could be saving money for future repairs or unforeseen expenses. This is why we suggest choosing a qualified agent that can help you to receive the lowest price possible on your next home.
If you are looking to buy or sell a home in Manhattan Beach or the South Bay area, get in touch with Jack Palmer Homes today. Our friendly team of professionals have helped countless families and individuals find the home of their dreams, and look forward to helping you during your hunt for the perfect house. Contact us today to learn more