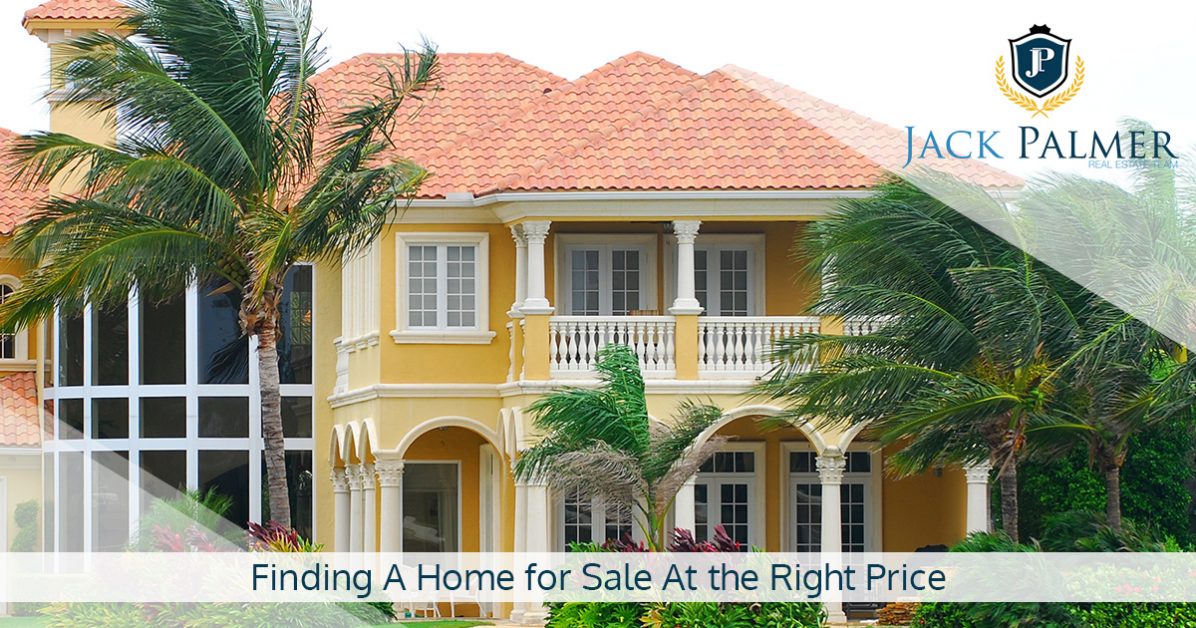 If you just started your search for a new home in a location that you may be unfamiliar with, you are most likely already at a disadvantage when it comes time to meet with a seller and their real estate agent. From understanding market conditions to having the knowledge of past closing prices, there are many key pieces of information that you will want to be well aware of before making an offer on your next home. That's why, in today's article, we will be talking about what constitutes market conditions and how you can get the best price possible when purchasing your dream house.
At Jack Palmer Homes, we are the South Bay's top choice when it comes time for residents to buy or sell their home. With more than 17 years of expertise in the real estate industry, our team at Jack Palmer Homes possesses the invaluable knowledge that you will need to receive your next home that is fairly priced and centrally located. Not only do we make it easy for our prospective clients to get in touch with our friendly staff, we also feature all of our current listings directly on our website. To learn how you can save money at every turn of the home-buying process, continue reading more on the topic below.
Buyer's Market Or Seller's Market?
One of the first pieces of information that you should consider is whether or not you are currently looking for a home in a buyer's market or a seller's market. If you are looking to purchase a home while in a buyer's market, you will have more room to negotiate with the seller, ultimately resulting in a closing cost that is more accommodating to your needs. However, if you find yourself searching for a home in a seller's market, you will more than likely have less room to negotiate, as there are fewer houses being sold which can result in higher market prices.
Location Is Everything
While it would be ideal for all individuals to live in a prime location, the truth is that your home's location is often indicative of its property value. For this reason, if you are looking for an affordable home that is near all of your coveted amenities, you will most likely end up paying much more for a home than you would if the property in question were located in a rural area. It is important to keep in mind, however, that you will want to plan for the future when purchasing a home. For example, if you plan on having children, you more than likely will want a home that is near schools and parks in your area.
Past Closing Prices Around The Area
A real estate agent possesses a wealth of knowledge regarding market conditions, areas of interest, and nearby neighborhoods, which can prove to be incredibly valuable when you begin searching for your next home. In fact, a real estate agent will be able to tell you exactly how much surrounding homes have sold for in the past, allowing you to gain a deeper insight into how much you should be paying for the property that you are interested in.
Negotiating The Closing Price
One of the best ways that you can ensure that you close on a deal that is favorable towards your wallet is by working with an experienced real estate agent. Many real estate agents will be able to negotiate on your behalf by waiving closing fees, negotiating with sellers, and identifying any hidden fees that you may not have been originally aware of. This is why we suggest working with our team of real estate experts so that you receive a fairly priced home that possesses all of the amenities that you could possibly dream of.
These are just a few things to consider when it comes time to purchase your next home at an affordable price. Failing to keep these key pieces of information in mind could result in you paying much more for a home than you had originally planned. If you still feel like you lack the knowledge and experience to locate a home that checks every box on your list of needs, get in touch with Jack Palmer Homes today. We look forward to working with you!