With finances being tight for many these days, people are giving dollar stores another look. Selling everything from party essentials to craft supplies to kitchenware, they attract shoppers of all ages and income levels looking for a bargain.
While buying something useful for a buck might seem too good to be true, worthwhile deals abound. However, shopping at the dollar store can be hit or miss. For as many money-saving deals as there are, there are some terrible ones too. So there are a few things to keep in mind when it comes to dollar store shopping.
Things You Should Always Buy at the Dollar Store
If you typically think of the dollar store as a repository of cheap junk, it's definitely time to give it a second look. While there are plenty of things you should leave on the shelves, many of their products are comparable quality to higher-end stores but sell for significantly less. So if you're looking for disposable products like gift wrap or party supplies or even a few durable ones like dishes and glassware, dollar stores can help you stretch a tight budget.
Gift & Party Supplies
The best deals at dollar stores are on goods meant for one-time use — like party plates, napkins, cups, gift wraps, bags, and cards. You don't need things destined for the trash to be durable, and these typically cost significantly more at big-box and party stores. So checking out the dollar store first can save a lot of cash.
1. Cards
Cards are hands-down the No. 1 thing I always buy at the dollar store. These days, the typical greeting card retails for an average of $5. And I've even seen some that are upward of $10 — making the card potentially as expensive as the gift itself. On the other hand, the dollar store sells them for no more than $1 and many at 2 for $1. It's also possible to find multipacks of thank you cards and party invitations. Plus, just because they're dollar stores doesn't mean they don't carry name brands, so you may not even have to sacrifice quality. For example, Dollar Tree carries Hallmark.
2. Gift Bags & Wrapping Paper
Gift bags are another product I never buy anywhere but the dollar store. Why pay from $3 to $10 just to wrap the gift when you can spend only $1 and save the rest of your budget for the gift itself? Plus, dollar stores carry them in various designs and sizes, so you're likely to find even large bags or those designed for a specific occasion, like weddings and baby showers.
Buying wrapping paper at the dollar store also saves a significant amount of money. However, while you won't notice a difference in the quality of dollar store gift bags, dollar store gift wrap is typically thinner than pricier paper and there's less on a roll. But when you're spending money on something someone's just going to tear up and trash anyway or need just enough for a single gift, it's still a bargain.
Also be sure to stock up on tissue paper, gift tags, boxes, and bows — especially during the holiday season, when dollar stores carry these wrapping supplies in abundance.
3. Party Supplies
Whatever type of party you're hosting — from a backyard barbecue to a kids birthday party — the dollar store carries plenty of supplies to help you decorate for the party and serve food. These include:
Paper plates, napkins, and cups
Champagne flutes
Plastic forks, spoons, and knives
Plastic tablecloths
Paper streamers
Birthday banners
Latex balloons
Mylar balloons
Birthday candles
Glow sticks, bracelets, necklaces, and wands
Noisemakers
Party hats
Table centerpieces
Plastic serving bowls and trays
Plastic serving-ware
While the selection is nowhere near as extensive as a party store, it's possible to find supplies with licensed characters like Disney characters or superheroes. So even if you're throwing a kids birthday party and your child wants a specific character, it's worth checking out the dollar store before heading to the party store — especially since a typical supply run at a party store could set you back $40 to $100 for a single party.
Specifically, Mylar balloons are one thing to always buy from the dollar store. While they don't carry the giant-size ones, where else can you buy a Mylar balloon plus helium fill for only $1?
4. Goodie Bag Fillers, Stocking Stuffers, & Party Favors
If you're looking for small gifts — like the kind to fill birthday party goodie bags or Christmas stockings — dollar stores are full of suitable trinkets. From small toys to stickers, decks of cards, puzzles, souvenir plastic party cups, boxes of crayons and colored pencils, play packs (which come with small coloring books, crayons, and stickers), and candy, you can find everything you need.
Additionally, if you're throwing an adult party — like a baby shower, bridal shower, or graduation party — you can fashion many dollar store products into suitable favors. For example, wrap a dollar store candle in a piece of tulle for a bridal shower favor. Buy a small succulent for each guest and attach a homemade tag that reads, "Watch Me Grow," for a baby shower favor. Or fill dollar store glass jars with candy for a graduation party favor.
---
Seasonal Items
As with party supplies, many seasonal items aren't intended for long-term use. Additionally, things like decorations — which are only meant to look at — don't need to be the highest quality. They just need to reflect the look you're going for.
5. Holiday Supplies
If you're into holiday decorating and celebration, dollar stores are a goldmine. They typically carry decor and supplies for just about every holiday:
Halloween: Pumpkins, leaves, spiderwebs, window-clings, treat bags, costume pieces, and scarecrows

Thanksgiving

: Pilgrim hats, cloth napkins and tablecloths, wall hangings, leaf garlands, and fall-themed florals

Christmas

: Ornaments, stockings, Santa hats, tinsel, garlands, wreaths, and DIY kits for making Christmas gifts
New Year's Eve: Hats, glasses, noisemakers, plastic Champagne flutes, confetti, streamers, and balloons

Valentine's Day

: Valentines, craft kits, classroom favors, card boxes, candy boxes, heart-shaped wall decor, and roses

St. Patrick's Day

: Tinsel shamrocks, hats, and decorated "beer" mugs

Mardi Gras

: Feather boas, beaded necklaces, and hats

Easter

: Plastic eggs, candy eggs and bunnies, Easter grass, florals, and wall hangings
Fourth of July: Flags, bunting, table decor, fireworks, sparklers, and glow wands, necklaces, and bracelets
And while it's true you can find a lot of gaudy or cheesy-looking stuff at dollar stores, it's also possible to find decor that weaves in seamlessly with classier-looking decorations. Just stay away from the lights, which have a poor track record for safety.
6. Seasonal Apparel & Accessories
While dollar stores aren't good places to find high-quality clothing items, seasonal accessories you like to stock up on — like sunglasses or knit gloves — are worthwhile buys. That's especially true for anything you routinely misplace. For example, I spent a lot of money on sunglasses until I realized how often I left them in restaurants or accidently sat on a pair I left in the car seat. Now I only ever buy inexpensive ones. That way, if one pair gets lost or broken, it's not a huge loss. Plus, at such a low price, I can stash a few pairs in my car and my handbag, so I'm never without a pair when I need one. Just be sure any sunglasses you buy from the dollar store provide UV protection.
Other seasonal accessories to stock up on include knit scarves, hats, gloves, flip flops, and sun hats.
7. Gardening Accessories & Seeds
While you won't find any high-quality gardening tools or large pots, the dollar store carries several useful garden supplies. These include gardening gloves and small planters — especially terra cotta pots, which retail for $10 or more at home improvement stores. Dollars stores also typically carry seed packets, usually several for $1. At other stores, seed packets can cost upward of $3 apiece, especially in season. And it's my favorite place to find garden decor — like garden stakes, wind chimes, and solar lights.
8. Beach & Pool Gear
If you're headed to the beach this summer, stock up first at the dollar store. Beach pails and shovels don't always make it home from the trip, so why spend more? Plus, many dollar stores stock additional gear for building the ultimate sandcastle, including wall and tower molds.
Likewise, dollar stores often carry floats and games for a fun day at the pool. These include beach balls, inner tubes, pool noodles, dive toys, water blasters, and water balloons. One word of caution: Avoid buying anything that's used as a safety device like arm floaties, as they aren't the kind of thing you want to risk springing a leak.
---
Kitchenware
While there's definitely some kitchen gear to avoid, it's possible to stock your kitchen with glasses, mugs, dishes, and bowls from the dollar store. In fact, with many of these, you won't even notice a difference in quality.
9. Mugs & Glasses
We loaded up on glasses from Walmart, but I wish I'd checked the dollar store first. Dollar Tree carries the same exact glasses I paid three times as much for. Likewise, you can find decent-quality ceramic mugs. And while some dollar stores sell decorated mugs, the dollar store is the perfect place to stock up on plain white mugs for craft projects. Plus, since they typically sell them by the mug, you can buy only as many as you need.
10. Dishes
All our white ceramic dinner plates are from Dollar Tree, and they've held up amazingly well over the years. Plus, they're the same size, thickness, and look of similar plates I've seen at Bed Bath & Beyond that retail for 10 times as much. As with mugs, the dollar store is also the perfect place to buy plates and bowls — including clear glass ones — for craft projects.
11. Foil Pans
Before your next picnic, potluck, or family get-together, make a trip to the dollar store to stock up on foil pans. They cost significantly less at the dollar store than the grocery store. And for something disposable, why pay more than $1? While dollar store pans are sometimes flimsier than those from the grocery, you can double up and still save significantly. Also keep in mind that their big pans might not come with lids. But they still work for make-ahead freezer meals if you cover them with aluminum foil. Additionally, they often have smaller pans, including loaf pans and small circular pans perfect for reheating things in the oven or carrying home leftovers after family holiday dinners.
---
Home Goods
In addition to kitchenware, dollar stores also carry decor, cleaning, and organization supplies you can use all over the house. As with other categories, to keep costs low, there are often fewer size options. And in some cases, they're lower-quality. So you won't be able to outfit your entire home with dollar store products. But they do carry some useful products that can help you save in a few critical areas.
12. Baskets & Bins
If you're organizing on a budget and doing a small area like a junk drawer or kitchen cabinet, check out the dollar store for containers. Many carry small plastic trays and baskets you can tuck into a drawer to organize everything from silverware to jewelry to paperclips. You can also find larger plastic bins to organize refrigerators and pantries or contain miscellaneous household staples like light bulbs and batteries. We even have a dollar store basket corralling our first-aid supplies. Additionally, some dollar stores carry collapsible fabric bins — the same type big-box stores carry for four to five times as much — and over-the-door shoe organizers.
13. Picture Frames
Dollar stores often carry a variety of picture frames in different colors and finishes. As with other dollar store products, you won't find anything extra-large, but you can easily grab a frame for standard photo and document sizes, including collage frames.
Additionally, dollar store frames are useful for crafting. Make a handmade gift by gluing on glass tiles for a mosaic effect or decoupaging or painting them. Tuck a special photo inside, and you'll have a heartwarming homemade photo gift.
14. Candles & Candleholders
There's no need to spend a lot on candles — especially those used primarily as decor. You can find a variety of candles — from tea lights to votives to pillar candles — at most dollar stores. They even carry large jar candles with long burn times and battery-operated LED tea lights and votives.
They may also have candleholders, such as glass pillar holders, wooden pedestal holders, and a variety of glass votive holders.
15. Some Cleaning Supplies
Cleaning products are pricey, especially if you buy name brands. And although you can find smaller sizes of name-brand cleaners at the dollar store, it's better to avoid those unless you need a travel-friendly size. You can save more money buying name brands in bulk because you'll pay less per ounce. But you won't find bulk supplies at the dollar store. You need to go to a big-box store or warehouse club for those. Also steer clear of dollar store laundry products, as they generally don't clean effectively.
But when it comes to other off-brand cleaners, bleach is bleach and ammonia is ammonia. Although some dollar store shoppers have reported the cleaners aren't as strong, at $1 per bottle, you can use a little more and still save significantly over name brands. Plus, many shoppers swear by the LA's Totally Awesome brand of household cleaners sold at many dollar store chains, such as Dollar General and Dollar Tree, claiming they clean just as effectively as (if not better than) name brands.
Additionally, dollar stores carry cleaning helpers like buckets, rubber gloves, sponges, squeegees, dust mitts, and microfiber cloths. Buying them for $1 saves significant money over purchasing them elsewhere. You can also find plastic spray bottles, useful for making DIY cleaners. But avoid buying anything you need to be sturdy and durable, like brooms or mops, as the quality won't hold up over time.
---
Craft Supplies
Dollar stores are typically the place to stock up on basic craft supplies like beads, glue, pom-poms, and pipe cleaners. Additionally, you may be able to find the things you need for specific craft projects, such as plain aprons to paint for a grandparent gift or fillable globes to use in homemade Christmas ornaments.
16. General Craft Supplies
The dollar store lets you stock up on many basic craft supplies at a very low cost. Some of the things you can find there include:
Ribbon
Craft sticks
Magnets
Paint
Paintbrushes
Modeling clay
Beads
Paper
Stickers
Googly eyes
Pipe cleaners
Pom-poms
Washi tape
Stencils
Glue — including school glue, tacky glue, glue sticks, glue dots, and Mod Podge
Storage cases for organizing small craft supplies like beads
17. Craft Kits
In addition to stand-alone supplies, dollar stores carry craft kits — with all supplies included — like those for making a complete bracelet or necklace or a scratch-art piece. You can also find seasonal craft kits. Just a few of the kits I've found at Dollar Tree include a Valentine's Day kit for making "love bugs" from pom-poms and pipe cleaners, a color-your-own Christmas stocking kit, and a paint-your-own Easter bunny window catcher kit.
18. Glass Jars
If you make your own at-home spa products like bath salts, scrubs, or lotions, stop by the dollar store to pick up glass jars to package them in. They don't have anything particularly large, but you will find Mason jars and small glass hinge-top containers. These are an especially good buy, as they cost significantly more anywhere else.
19. T-shirts
If you need a plain white T-shirt for tie-dying or a T-shirt of any color for doing your own iron-on transfers, pick one up from the dollar store. The quality is comparable to a plain T-shirt at a big-box or craft store, but you can't find one there for only a dollar.
20. Florals
From fake flowers to vases and filler, some dollar stores carry floral products in abundance. In fact, relying on dollar store products was one way I managed to throw a dream wedding for myself and my husband on an extremely nominal budget. In addition to other decor, I DIY'd all our table centerpieces using dollar store glass vases filled with fabric roses and glass gems.
Additionally, some dollar stores carry river rock filler, floral foam, floral tape, and wreath forms — including foam, wire, and grapevine forms.
---
Office & School Supplies
You can find just about anything you need for your home office or your kids' homework at the dollar store. Additionally, you can save money on mailing supplies like envelopes, packing material, and craft paper.
21. General Office & School Supplies
You'll almost always save money over dollar store finds by shopping back-to-school sales for all your home office and school supply needs. During these annual sales, you can score notebooks for 25 cents or less and bulk supplies of pens, pencils, and glue that easily outdo per-unit pricing on the smaller packages available at dollar stores.
But when it's not sale time, head to the dollar store to stock up on the essentials, including:
Pens and pencils
Sticky notes
Index cards
Paper
Notebooks
Basic calculators
Binders
Planners
Staplers and staples
Permanent markers
Scissors
Paper clips
Poster board
Foam board
22. Teaching Supplies
The dollar store also has a great selection of teacher supplies. It's well known that most teachers spend their own money stocking their classrooms. In fact, a 2018 federal Department of Education survey found that 94% of public school teachers in the United States have paid for school supplies out of their own pockets. And it's no small amount. The survey found teachers spend an annual average of $500 to $1,000 on classroom supplies. That means shopping at the dollar store can save teachers a lot of cash.
In addition to stocking up on basic supplies for their students like pens, pencils, sticky notes, and calculators, dollar stores carry supplies for making bulletin boards, dry-erase markers for writing on whiteboards, and pockets and signs for interchangeable classroom calendars. Additionally, they stock a range of flash cards useful for helping kids with basic math or their ABCs.
23. Mailing Supplies
Skip the office supply store — and definitely the mailers for sale at the post office — and head to the dollar store to stock up on mailing supplies. Inexpensive buys include envelopes, padded mailers, packing material, and brown craft paper. Just be sure to leave the cheap tape on the shelf.
---
Kid Stuff
If you have kids, you already know how expensive they can be. Fortunately, a few dollar store products can help you save.
24. Children's Activity & Coloring Books
While there's not much selection for adult reading, the dollar store carries a range of books for kids. These include board and picture books. But the best dollar store buys are kids coloring and activity books. They typically stock a variety of these featuring licensed characters, including superheroes, "Paw Patrol," "PJ Masks," My Little Pony, and Barbie.
In addition to books designed for entertainment, they also stock several learning-focused books, including those that teach ABCs, shapes, colors, basic math, and handwriting skills. These are especially useful for any parents home-schooling their preschool or younger elementary children.
For older elementary and early readers, check out the questions-and-answers books, which teach kids about history, animals, space, and the world around them.
25. Puzzles
Is your kid a puzzle lover? Stock up at the dollar store, where you can find everything from basic 24-piece puzzles to adult-focused 500-piece puzzles, all for $1. Puzzles for kids include licensed characters like Spiderman, "Star Wars," and "Frozen." Plus, they carry mini-puzzles packaged in metal tins, perfect for tucking in stockings or birthday party goodie bags.
26. Card Games
Like puzzles, decks of playing cards are a dollar store staple. So if your family enjoys card games or you're looking for a fun stocking stuffer, the dollar store is the place to stock up. Plus, in addition to traditional decks of cards, they carry decks that feature licensed characters like the Avengers, Shopkins, or Mickey Mouse. And you can often find game-specific decks like go fish, old maid, or crazy eights.
27. Small Games
Although you won't score any board games for $1, it's not unusual to find small games like Jenga or wooden pegboard games. Additionally, you can find dice and dice games, including giant dice.
28. Small Toys
What kid wouldn't want to buy five toys at the dollar store when the same amount doesn't even buy them half a toy at a big-box store?
Keep in mind, though, that toys at the dollar store can be hit or miss. The quality is poor, so never buy a child under 3 anything that could potentially break and become a choking hazard. Also keep in mind these toys don't last forever, no matter the child's age. But as long as you go in with that understanding, some of the better buys include:
Building Blocks

. As many parents know, Legos are crazy expensive. Although the knock-off bricks available at the dollar store are of noticeably lower quality, they work just as well. Your kids can build with them and create massive building block cities the same as with the real stuff. Plus, they typically fit with the Lego bricks they already have.

Play Dough

. No need to spend a lot on the name-brand stuff. The nontoxic play dough at the dollar store is an indistinguishable and cheaper alternative. Plus, it's well-reviewed and comes in sets. So, although you can buy a single small tub for about $1 at Walmart, you can get four for $1 at the dollar store. They also carry play dough shapers and sets of slime.

Dolls and Doll Accessories

. Find knock-off Barbies, doll clothes, doll furniture — including unfinished wood furniture — and accessories like shoes, purses, and tea sets.

Plastic Figures

. These include sets of small soldiers and paratroopers, figures with parachutes, animals, and knock-off action figures.

Licensed Figures

. Dollar stores don't carry any large action figures. But you can find small (about the size of a board game playing piece) licensed character toys like "Paw Patrol," My Little Pony, "Finding Nemo," "Teenage Mutant Ninja Turtles," and DC Superheroes.

Sports Toys

. Find rubber balls, foam footballs, paddle ball sets, rackets, Nerf-like dart blasters, knock-off Frisbees, jump ropes, and water toys.
---
Personal Care & Apparel
In general, avoid most toiletries and personal care items at dollar stores for quality and safety reasons. (See "Things to Never Buy" below.) But there are a few good buys in this category.
29. Name-Brand Makeup
It's typically the off-brand stuff you have to worry about, so there's no need to avoid the name-brand products for quality and safety. And dollar stores carry a collection of name-brand drugstore cosmetics like E.l.f., L.A. Colors, and Wet n Wild in everything from eye shadow to nail polish. Just be sure to check expiration dates.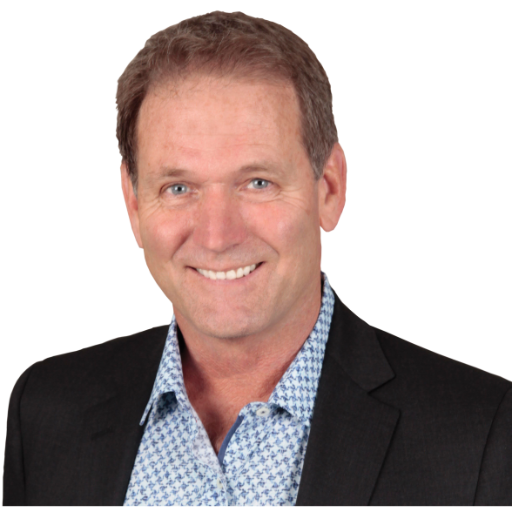 For over 20 years, Jack worked residential real estate in the South Bay and So Cal, recognized as a Top Producing agent. He also served as an investor and a principal member of a small real estate inv....